Buying a home in a seller's market. Be ready, be resilient, be patient
Here are some tips for getting the home you want in a challenging market.
With a growing technology industry and blossoming urban districts, Indianapolis and all of central Indiana is on the rise. As more people move in than out and potential homeowners take advantage of low interest rates, the housing market can be what we call a sellers' market. In a recent month, the number of homes sold climbed 5.3%, yet listings fell by 3.8%.
"When you have short inventory," said Claire-Anne Aikman, Avon East office. "buyers find there's not a lot of selection. And when you don't have a lot of selection, even with a normal number of buyers, everybody's focusing on the small supply."
Navigating a "sellers' market" can be daunting, but Aikman urges buyers to stay the course. Here are some tips for getting the home you want despite this challenging market.
Bring your best financial game
In a market that puts buyers in direct competition with one another, it's essential to be in a good position financially. Aikman recommends aspiring buyers have a strong offer and at least five percent for a down payment.
In addition, loan pre-approval is indispensable. "Some people would rather look at the home first. That's okay in a buyer's market, but not in a seller's market," Aikman said.
Be flexible and open to ideas
Buyers must be willing to prioritize their wants and needs, make sacrifices and adapt to the unexpected. Not only is the inventory limited but the type of inventory and purchase patterns differ from previous generations.
"The biggest thing is just being willing to make adjustments," said Aikman. "Some people think they'll buy a home and be in it for 30 years, but that's highly unlikely in this day and age. Everything changes, and it changes so much more drastically than it did when our parents were growing up."
Therefore, Aikman encourages buyers to think flexibly. Do you want a big yard, or would you rather have an easy commute to work? Do you prefer the perfect neighborhood or a spacious floor plan? Consider buying for your current family's needs rather than what's to come, and, if there's a detail you don't love, ask yourself whether you can do updates once you move in.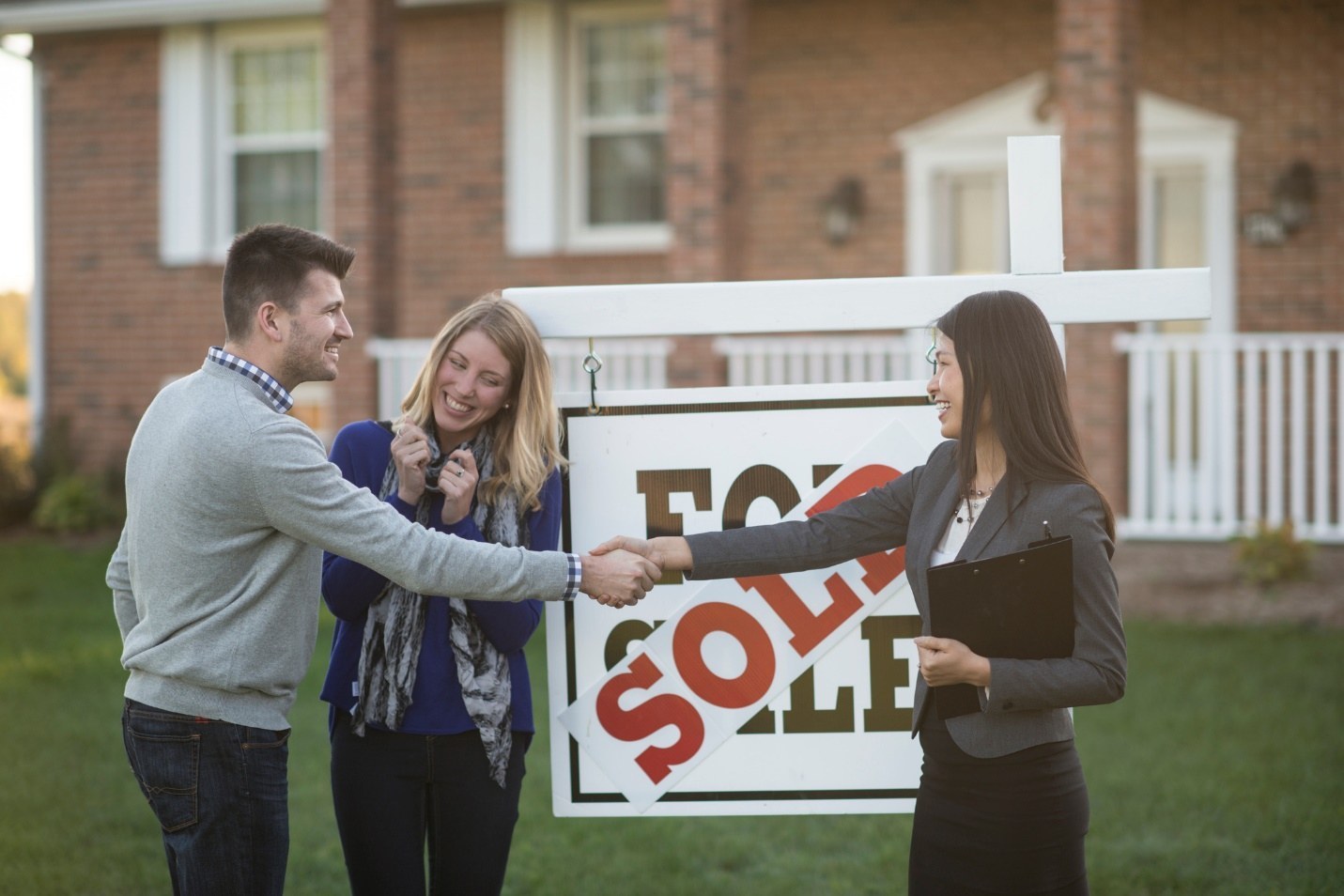 Choose the right realtor … and use his or her expertise
Aikman highlights the importance of selecting a realtor who is a good match for your specific needs. Do they know the area where you plan to buy? Is he or she familiar with the type of property you want? "Because if they don't know the area but you're relying on them, you're at a disadvantage," said Aikman. "Any realtor can look up comps, but if they're not in the homes to see the value, it doesn't work."
Once you've chosen a realtor whose expertise fit your wants and needs, make sure you make the most of it. Communicate openly and ask your realtor for advice on the market, for which of your dream home characteristics are most achievable and how to best prepare for your purchase.
Know your timeline
Whether your purchase means you're moving out of a rental or selling a home you own, knowing your potential timeline will keep things gliding along. Renters should consider when their lease will expire and should consider budgeting for a month-to-month extension. Homeowners need to think about the best way to market their current property as well as whether they'll need to find temporary housing. "You have to understand your finances," said Aikman, who often coaches her clients through this process.
Be ready to act quickly
With low supply and high demand, transactions often move at a rapid-fire pace, and buyers are left trying to top one another's offers. "Being ready to act quickly is all-encompassing," said Aikman. "It's the financial aspects, but also knowing what you want, what you can give and take on. If I ponder it, I'm going to lose it. You don't want to feel forced into (a buy), so mental preparedness is key."
Your realtor, should you choose the right one, can help you get your ducks — financial, emotional, and practical — in a row before you begin shopping.
Keep your chin up
Buying a home in a seller's market can be a stressful and sometimes dismal process. "Understand that somebody is likely to offer high, and you will second guess yourself," said Aikman. "But it will be ok. You will find your house. Your house is out there. You just have to be patient."
Ready to find your dream home? Your Carpenter Realtors agent can help you with the process.
If you're ready to make the move and sell your home, the first step is to determine its current market value. Complete this form and let's see how an improving market has improved your home's value!