Working as a Real Estate Agent
Real estate touches nearly everyone. We live in homes, we invest in properties and we make most of our memories at a common address. No wonder it's one of the largest and most lucrative industries in our economy. Take a few minutes and learn about the opportunities available for talented individuals like you.
---
---
Help your neighbors In the global economy, it's easy to feel disconnected from the customers you serve. Why not stay local?
Help your community It's not just local, it's personal. Why not build your business while investing in your community?
Help yourself In real estate, it's personally and financially rewarding to help others accomplish their personal goals.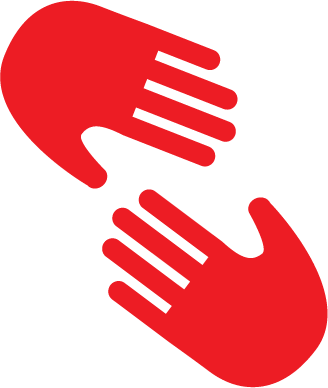 ---
Making a career transition is easier than you think.
Get a real estate license Compared to most degree and certification programs, earning a real estate license is a fairly simple process. Then, with your license in hand, along with Carpenter's CareerStart training, you'll hit the ground running.
Connect with a great team Our training program for new agents will aim you in the right direction and give you the knowledge and confidence you need to begin your real estate career.
Your efforts are rewarded Real estate commissions are generated after a transaction is completed. You will receive a percentage of the proceeds from a sale based on successful representation of your client and your direct contribution to the transaction. Your earnings potential is unlimited in real estate.
You're not alone – We'll be with you every step of the way
The first step is to start a conversation with our career consultants. Carpenter has helped hundreds of individuals step out on their own and become successful real estate entrepreneurs. Take a few seconds to apply now.
---
Have questions or are you ready to become a real estate agent? Click here to register for one of our free career webinars.
Answers to common questions
Is a real estate license required for this position? Yes.
How do I get a real estate license? In Indiana, you must attend and graduate from an approved 90-hour real estate licensing class, after which you'll take the state's license test. If you pass the test, you're licensed!
How long does it take to get a real estate license? That can vary based on the class you elect, from as little as a few weeks with accelerated classes to three months with evening classes.
How much will I be paid? In real estate, your income is dependent upon the number of homes you list and sell. Your efforts today bring you greater rewards tomorrow!
Does it cost money to get started? Yes, you will have expenses to start your career. There's a cost for licensing class and a cost to take the state test. Once you pass the test you'll have dues and fees required by your local multiple listing service. The actual amount can vary depending on the classes you take and the board you join.
For more frequently asked questions about a career in real estate, click here.